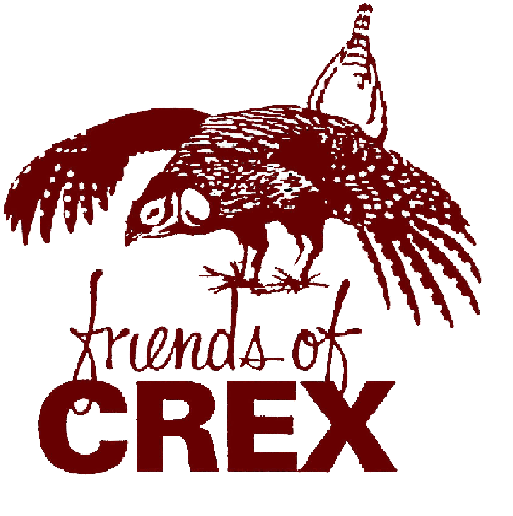 Crex Meadows
State Wildlife Area
WINTER EVENTS
2022
No online registration available:
Winter Wildlifers
Tuesdays
January 11, 18, 25
February 1, 8, 15, 22
11:00 am-12:00 pm
Families are offered a chance to discover wildlife through outdoor hands-on activities, games, hikes, and more! Winter Wildlifers is a free, no-registration, no-obligation program that encourages families to get out and enjoy nature. Dress for the weather. Ages 2 – 8. **THESE PROGRAMS WILL BE ALL OUTDOORS
​
Sunset Snowshoe Hikes
Fridays
January 14, 21*
February 11
4:00 pm– 5:00 pm
Join us this winter for a series of evening snowshoe adventures around the Visitor Center! Visitors will have the opportunity to practice walking in snowshoes while learning about winter wildlife! All ages welcome! Some snowshoes provided, or bring your own.
*January 21st date is a change! This date was previously the 28th.
​
Grantsburg Library Program
Wednesdays
January 12, February 9, March 9
10:30 am-11:15 am
Join wildlife educator, Lauren Finch, at the Grantsburg Public Library for wildlife stories, crafts, lessons, and more!
​
Candlelight Snowshoe Hike
Friday, February 4
6:00 pm– 8:00 pm
Enjoy a peaceful evening walking or snowshoeing on the 1.25 mile trail behind the Visitor Center. Luminaries will light your way through the woods. Warm up inside with hot chocolate and baked goods. Snowshoes available on a first come, first serve basis or bring your own. Even with little to no snow, we will still have the event. Flashlights/headlamps suggested.
​
WDNR Hunter Safety Education
Monday-Thursday
March, dates TBD
5:30 pm-8:30 pm
This class is required to purchase any hunting license in Wisconsin for anyone born on or after Jan. 1, 1973. Fee: $10. Pre-registration required via your GoWild account on the WI DNR website.
​
​
Pre-registration Online Required: