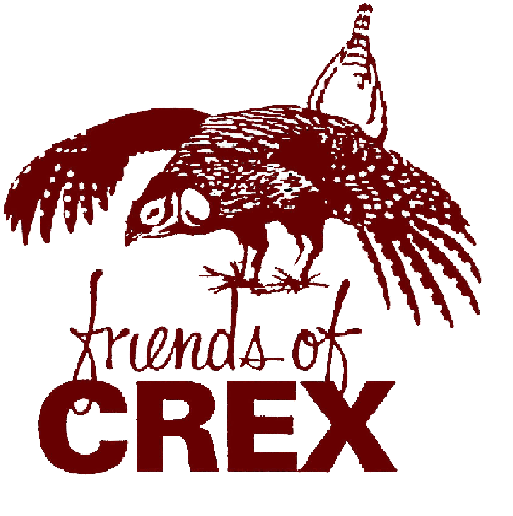 Crex Meadows
State Wildlife Area
Crex offers education programs for grades K - 12, boy and girl scouts, early childhood, and more!
Kindergarten - Grade 12
Covering a range of concepts, Crex education programs offer hands-on experiences to guide students in discovering new concepts in science, math, literature, art, and more through the natural world. All lessons include a Pre-and Post-Visit Activities Guide and are correlated to Wisconsin State Academic Standards. Scroll to the bottom of the page to download more information about programs for your age level!
​
4th - 8th Grade: We now have a Whooping Crane Trunk available to borrow. Teachers can borrow the trunk to use in the classroom or here at Crex. The trunk includes instructions, background information, activities, a whooping crane costume, a skull, leg and egg, and much more! Call Lauren to get more information about this unique educational opportunity.
Scout Groups
Earning a badge is easy at Crex! Programs have been created to address the requirements necessary to earn Try-Its and Badges for all levels of scouts.
Early Childhood
Introducing young children to the wonders of nature.
​
​
​
​
​
​
​
​
​
​
​
​
​
​
​
​
​
For more information or to schedule a program, contact
Lauren Finch, Natural Resources Educator
715-463-2739
​
Crex Meadows is a member of the No Child Left Inside coalition. We strive to support and enhance environmental literacy and getting kids outdoors through our education programs!
A Crex educator reads a story about wildlife and does an activity with young children the second Wednesday of every month at the Grantsburg Public Library.
During the summer, Crex Meadows Wildlife Area offers kids ages 3-8 and their parents to come to Little Wildlifers. This is a chance to discover nature through stories, songs, hands-on activities, hikes, and crafts. Little Wildlifers is a free, no-registration, no obligation program that encourages families to get out and enjoy nature. More information about the program can be found on the "Programs & Events" page.
More information about educational programs: