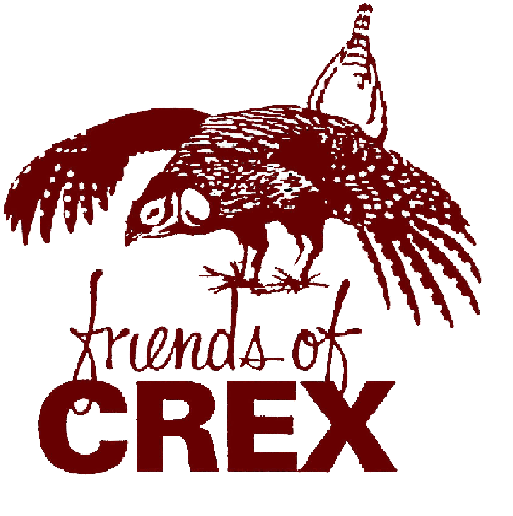 Crex Meadows
State Wildlife Area
Wisconsin Department of Natural Resources
"In keeping with our mission, the DNR is dedicated to working with the citizens and businesses of Wisconsin while preserving and enhancing the natural resources of Wisconsin. In partnership with individuals and organizations, DNR staff manage fish, wildlife, forests, parks, air and water resources while promoting a healthy, sustainable environment and a full range of outdoor opportunities." --Wisconsin DNR
"Wisconsin's year-round outdoor activities bring people outside to enjoy the natural environment and have an opportunity to view and appreciate wildlife resources. Wild animals are valued by many, and it's important to observe them at a respectful distance to keep them wild and allow for their life in the wild to continue." --WDNR
Five reasons to Keep Wildlife Wild
​
Stress: Wild animals view people and domestic animals as predators and are highly stressed by the sights, sounds and smells of being in close proximity to humans or domestic animals. This stress can cause serious health problems, and even death, for a wild animal.

Diet: Wild animals have specialized dietary needs that are not easily met in captivity. Young wild animals especially require a specific, complete diet; otherwise they are at a high risk of suffering serious nutritional deficiencies that can leave them deformed for life. Do not feed a wild animal[PDF] 'human food items' because non-natural food items will most likely cause more harm and will not provide nutritional benefits.

Disease: Wild animals carry many different diseases and parasites, some of which are transmissible to domestic animals and even humans.

Habituation/non-natural behavior development: Wild animals need to learn normal social behaviors from their own species. Wild animals that learn non-normal behaviors from humans or domestic animals will likely not survive if they are released because they have not learned the correct survival skills, they have lost their natural fear of humans and predators and they may be abnormally habituated to human activity. As young animals grow into adults, they can still demonstrate dangerous wild animal behaviors that can threaten human and domestic animal safety.

It's illegal: Most wild animals are protected under state and federal laws and cannot be taken from the wild or possessed by unauthorized citizens. Raising a wild animal as a pet is not only against laws and regulations, but it is not doing the right thing for the animal. Wisconsin's captive wildlife regulations allow a citizen to possess a wild animal for up to 24 hours for the purpose of transferring that animal to an appropriately licensed individual, such as a licensed wildlife rehabilitator or veterinarian. Even though wild animals are cute, they should not be viewed as pets.
​
​
​
Wisconsin Wildlife Areas (from WI DNR)
Wisconsin can take pride in its vast treasure of natural resources, particularly its wildlife. Since 1876, Wisconsin has been acquiring land to meet conservation and recreation needs. Public lands managed by the DNR provide many opportunities and public spaces for you and your family to hunt, fish, trap, hike, canoe or watch and photograph wildlife.
​
All wildlife areas are managed to sustain the wildlife and natural communities found on the properties and to provide a full range of traditional outdoor recreational uses. These include hunting, fishing, trapping, hiking and nature study. Edible fruits, edible nuts, wild mushrooms, wild asparagus and watercress may be removed by hand without a permit for the purpose of personal consumption by the collector. Dog training or trialing (hunting dog competitions) may be allowed by permit. A limited number of properties allow additional outdoor recreation at designated locations; like camping, bicycling, horseback riding and snowmobiling.
Wildlife Area legal information

(from WI DNR)
Section 23.09 (2) (d) 3., State Stats., provides legislative authority and direction for the acquisition and management of state wildlife areas. The primary purpose of state wildlife areas as stated in this statute is to provide "areas in which any citizen may hunt, trap or fish". Section 23.11 (1), Stats., provides for the general care, protection and supervision of state lands. Section 23.30, Stats., deals with the provisions of the outdoor recreation program.
The management and uses of state wildlife areas are further defined in NR 1.51. WI Admin Code. While hunting and trapping are the primary public uses for wildlife areas; other uses, such as walking, nature study, berry picking, and other low-impact recreational activities are also allowed. Other compatible open-space uses may be allowed under the property's Master Plan when they do not detract from the primary purpose of the property; however, they may be limited in time and location to avoid interference with wildlife production or survival and public hunting and trapping.
​
​
For more information, please visit the