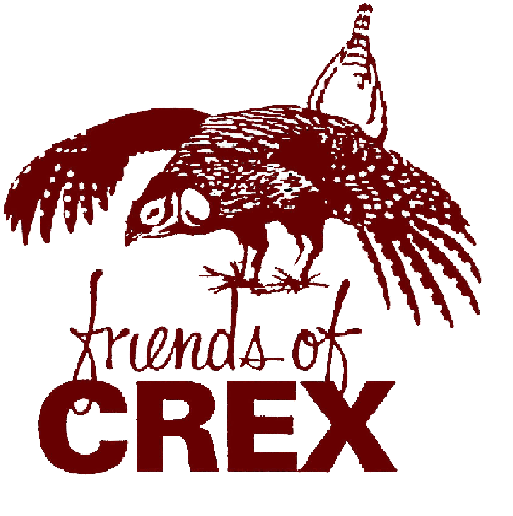 Crex Meadows
State Wildlife Area
Make a Donation to the Friends of Crex
There are many ways to help the Friends of Crex and the Wisconsin DNR achieve their goals, but one of those ways is to make contributions to our funds. Your gift to the Friends of Crex will help ensure that wildlife education and wildlife management efforts at Crex Meadows continue in perpetuity.
Be a part of the future of Crex Meadows
Endowment Fund
- Supports wildlife education programs at Crex Meadows
- Funds a full-time Wildlife Conservation Educator.
- Helps fund wildlife management activities
Click here to donate today!
Land Acquisition Fund
- Used to purchase critical, privately-owned lands within Glacial Lake Grantsburg project boundaries.
- Designed to be revolving source of money to acquire the land and hold it until the State of WI can buy it back.
General Fund
- Used to support day-to-day operations of FOC.
- Can be used to assist the educational programming.
- Membership dues and proceeds from the Bog Shoe Gift Shop are placed in this fund.
Mess Hall Fund
- Will be used to help build a new dining and classroom facility at Crex.
- A new mess hall is essential to the Crex Youth Conservation Camp conducted each summer by NWCEP.
- This building will also allow the DNR and FOC to expand educational programming at Crex.
***All online donations will automatically be put into the General Fund. If you would like your donation to be put into a different fund, please specify in an email after your online donation is made. Thank you!
​
Email for Friends of Crex:


The Friends of Crex does not endorse any particular method of donation or company, nor can we provide advice on complicated tax issues. We will strive to assist you as much as possible in your decision about a gift to our funds, but charitable giving and estate planning are complicated topics that generally require the advice of attorneys, financial planners, or tax consultants.