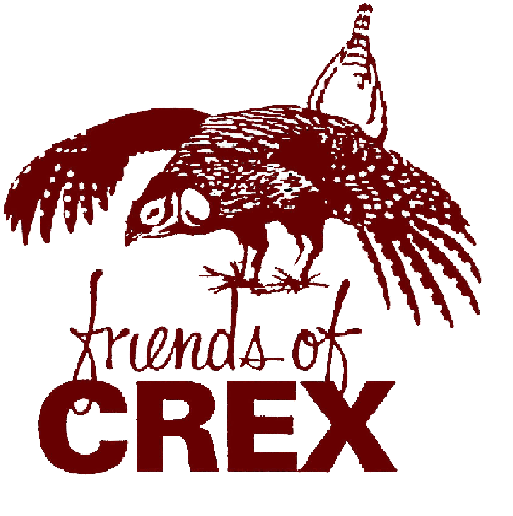 Crex Meadows
State Wildlife Area
What's Happening at Crex?
​
On Thursday, April 15, the USGS and DNR held a public meeting to discuss the water study done on Crex Meadows and surrounding private property. Find the pre-recorded presentation here.
You can also find the peer reviewed water study report here.
​
Due to the developing COVID-19 Pandemic, the Crex Meadows Wildlife Education & Visitor Center will be closed until further notice, and programs and events are cancelled or postponed. Since staff will also not be in the office, our contact information will be as follows:
​
email: OR
​
call: Lauren Finch at 715-641-0406
​
During this time, Crex Meadows, Fish Lake, and Amsterdam Sloughs properties are still open for hiking and driving. Please continue to practice social distancing.
Please follow all CDC and WHO guidelines, and follow mandates put in place by your state and federal governments. We hope that you are all safe and well.
​
NOTICE: The Visitor Center hiking trail will be under construction and CLOSED until further notice.
​
Restroom facilities at the rest area are currently open for use.
THERE WILL BE NO SPRING EVENTS FOR 2021.
​
Follow us on our Instagram account! (crexmeadowswa)
​
Candlelight Hike at Crex
Photo Credit: Linda McKusick
Sandhills coming in for a landing
Photo Credit: Larry Palmer
First Frost
Photo credit: Gary Meyer
Candlelight Hike at Crex
Photo Credit: Linda McKusick
Crex Meadows
Wildlife Education and Visitor Center
102 East Crex Avenue
Grantsburg, WI 54840
715-463-2739
Center Hours:
8:00 am-4:00 pm on weekdays (closing times may vary)
CURRENTLY CLOSED DUE TO COVID 19
​
Stop in to learn about wildlife updates, pick up maps, look around our exhibits, or check out the Bog Shoe Gift Shop!