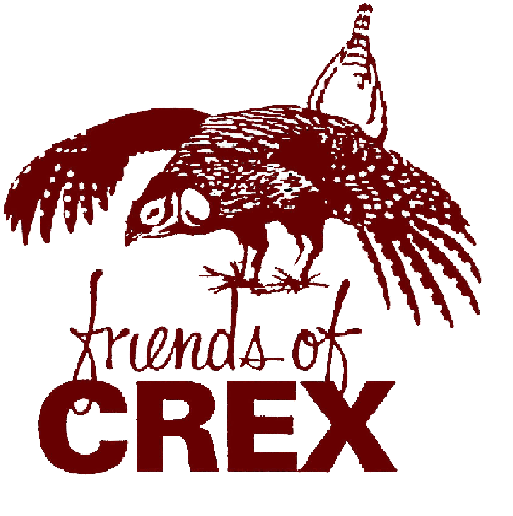 Crex Meadows
State Wildlife Area
Volunteers are the key to the success of the Friends of Crex.
There are numerous ways that you can help out at Crex Meadows, but one of the ways is becoming an active volunteer!
Our volunteers staff the front desk on weekends during the busy months from April through October, they help with wildlife surveys and duck banding, they help clear trails, maintain the prairie gardens at the visitor center, assist with office tasks, serve on the board of directors, help with events and interpretive programs, clean up the roadsides in the wildlife areas, and work on other special projects as needed.
​
​
The list below are some of our immediate needs. If you are interested in volunteering your time, please call or stop in to the Visitor Center to talk over upcoming opportunities!

> Front Desk Volunteers - training provided, work 1 or more weekend days from 10am to 4pm, ring up gift shop sales, hand out maps and brochures, talk to visitors
​
> Check and clean wood duck boxes already installed throughout wildlife area, build/replace boxes as needed (this is a winter project when the ice is thick enough to walk on - we have snowshoes available if needed)
​
> Check and clean bluebird houses installed east of the visitor center
​
> Re-paint flower signs onto the pavement across the parking lot from the visitor center to the prairie walk.
​
> Rake the leaves and pine cones at the Crew Center headquarters
​
> Walk trails throughout the wildlife area and clear branches
​
> Construct a tire challenge course on the grounds near the visitor center (for education programs)